Inflection Point is an intimate, honest look at four stories, lived out in real time by four very different, young professional surfers.Imagine devoting your life to something you love. Imagine crafting your whole being toward a year that gets you in position to share the stage with the world's elite, an elite group who also share this same exact devotion. Then, picture mustering an additional hyper-focus to fulfilling that dream during pivotal said-year and the realisation comes down to one of two final events. Both of them in the hardest of conditions yet.Now, athletic world tours are no singular entity. There's the PGA for golfers, the UCI for cyclists, but no tour culminates at one of the most difficult and often largest competitive waves on the planet like the World Surf League's qualifying tour does at Sunset Beach on the North Shore of Oahu.See the fight to stand out among hundreds of surfers by watching episode 1 of Inflection Point below: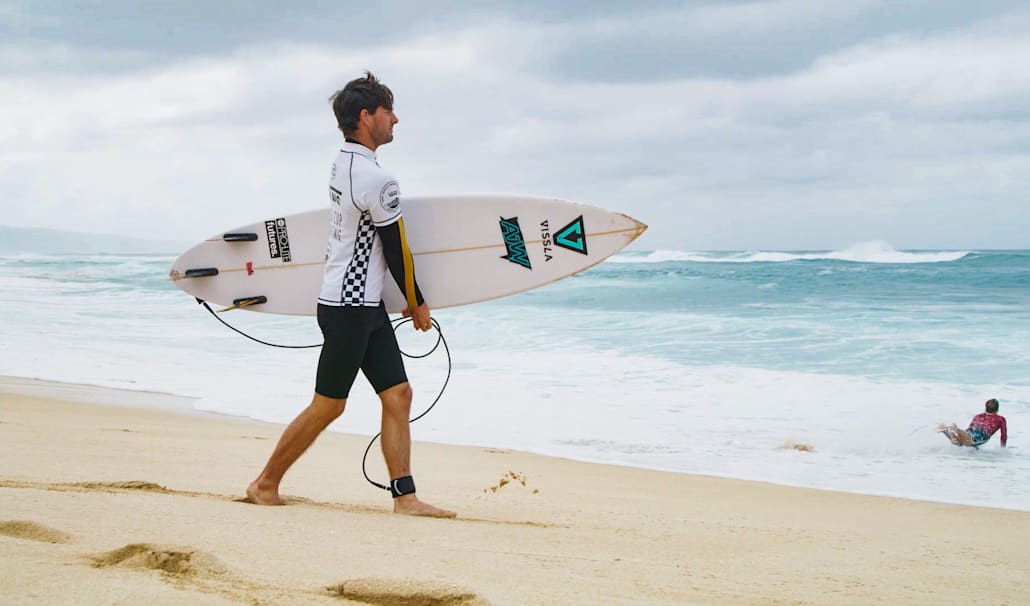 Surfing · 18 minMost people go homeBe sure to download the free Red Bull TV app and catch the surfing action on all your devices! Get the app hereIndeed, for six weeks a year, the world of elite professional surfing converges at the North Shore of Oahu for the VANS Triple Crown of Surfing series. While hundreds of surfers from around the world will compete in the year's final two events (at Haleiwa and Sunset Beach), only 10 spots can be secured there for the following year's World Championship Tour Top 34, the ultimate goal of all that devotion.
Enter Cam Richards, Barron Mamiya, Benji Brand and Jack Robinson. For all four of these surfers, the events at Haleiwa, let alone the final deciding one at Sunset Beach, will either make their life's dream come true or tragically send them home to reset the following pro season."That feeling of coming in after a heat at Sunset that decided if you qualified," says Cam Richards, shaking his head, "It'd be a high that you could live forever." Cam is a quiet charger on the qualifying series tour (QS) from South Carolina. While the waves rarely get over head-high where Cam's from, he's been bagging waves at Pipeline lately that have been considered for the prestigious, annual Wave of the Winter award. With a high placing, such as a final, in both events, Cam could be on the 2020 World Tour.See if Jack Robinson can realise his life-long dream in episode 2 of Inflection Point below: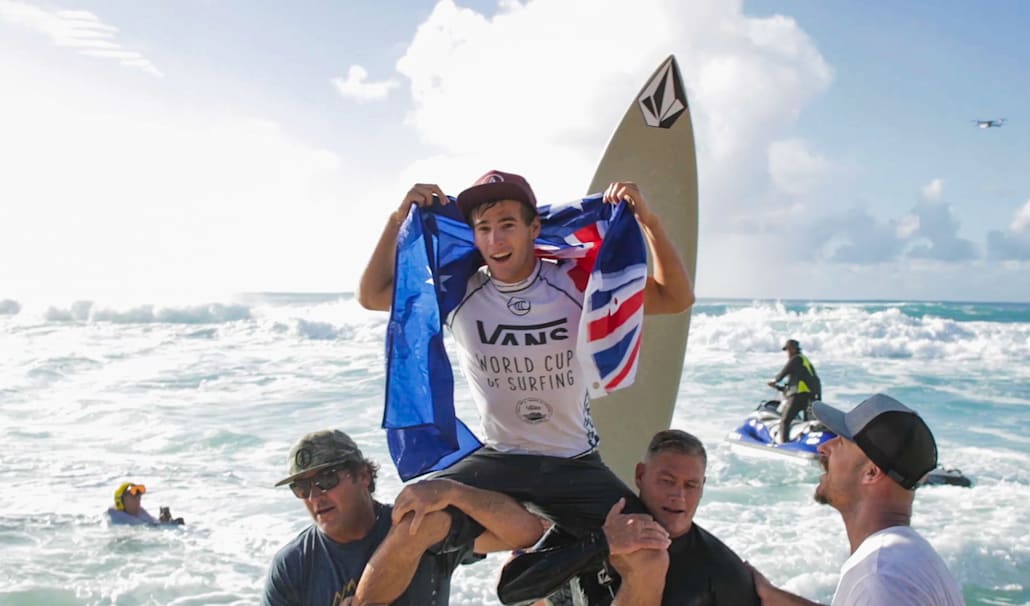 Surfing · 14 minEvery heat's a finalCam's own father even flew out to the North Shore, 6,000 miles (9,600km) to watch this dream."I think it was my dad's dream to be a pro surfer, so to watch me become one, I mean, he gave his life to this sport," said Cam. "He shaped my boards, bent over backwards to give me this career, he probably went into debt for me, drove me up and down the coast through the night and he didn't care. He did it for the love and to give us the life he'd always wanted to have."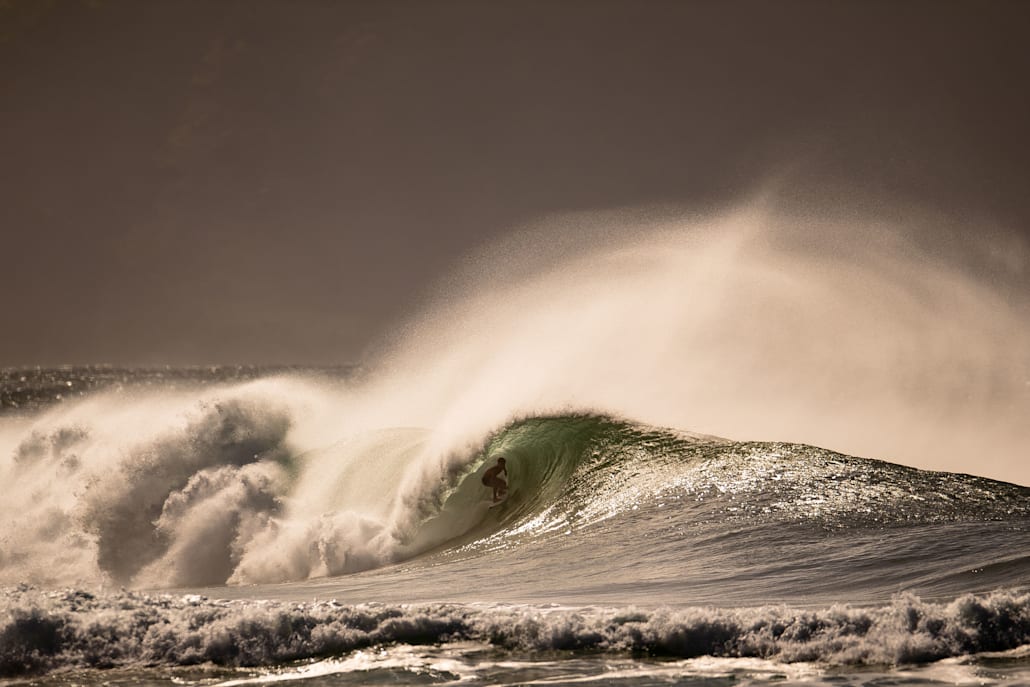 "I think comps have started to mean something different to me," says Benji Brand. "It's more about the love for the ocean. That's why I surf." A South African-born transplant, Benji's been living on the North Shore, quickly becoming an elite standout in critical surf with his generation of peers. While world tour qualification might be a longshot for him, he's been invited to the Pipe Masters Trials. And a spot in the Billabong Pipe Masters? That's every great surfer's dream event, comp-guy or not."It's been one of my dreams [qualifying] my whole life, since the first time I touched a surfboard," says Barron Mamiya. "So, yeah, I'd love to make the CT. I'm not putting pressure on myself though. I just want to go out and make a few heats."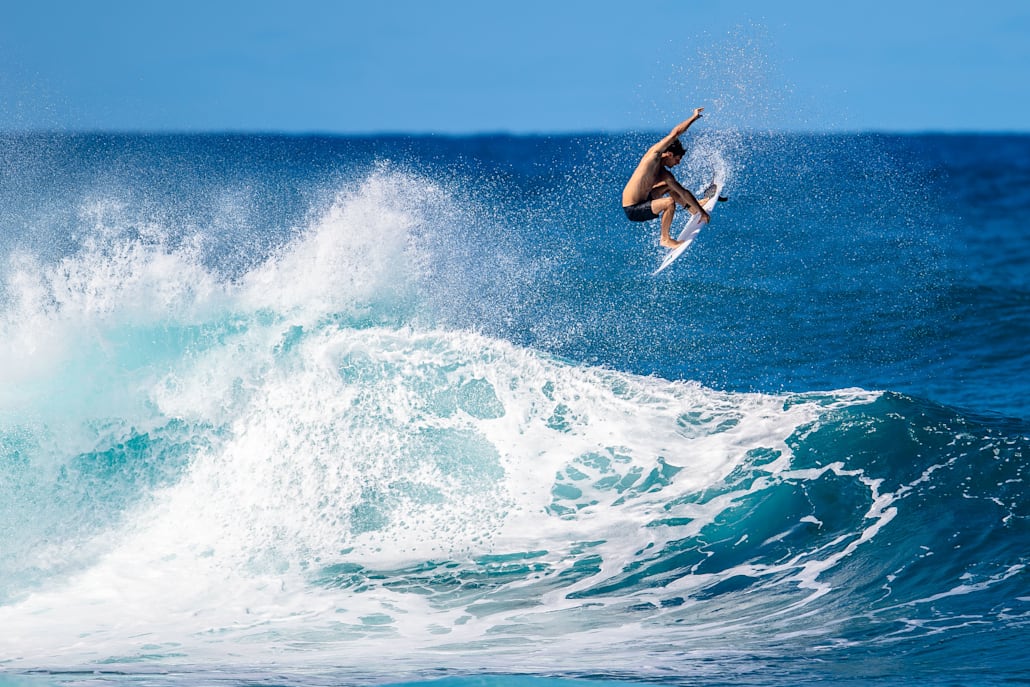 A handsome, hard-charging local boy from the North Shore, Barron has officially come into his own over the past couple of winters. A serious threat in any size surf, both he and Jack Robinson could actually qualify with a win at the first of the final two events at Haleiwa.Which brings us to Jack Robinson, a West Australian tube-maestro who, earlier in the year, won the Volcom Pipe Pro. Jack's comfort-level in waves of consequence has been on display since gracing the covers of international surf magazines as a 12-year-old.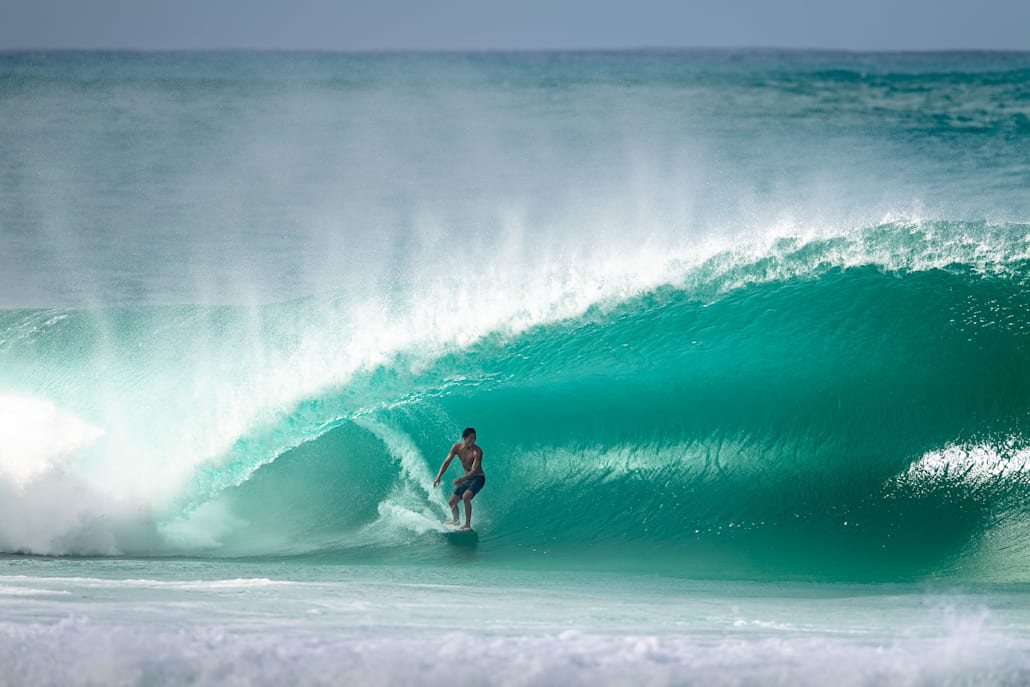 "The confidence is always there for him," says Matt Bemrose, Volcom Team Manager, of Jack. "Coming into the Hawaii leg; it's one of his biggest strengths. Every time he's over there and competing in those types of waves, he's doing well. We knew he was going to do well; he knew he was going to do well, it's just about him riding waves, simple as that."And yet, for Jack, just like the three young men, if the job's not done with a good placing at the first event, he may very well need to win the entire final one at Sunset.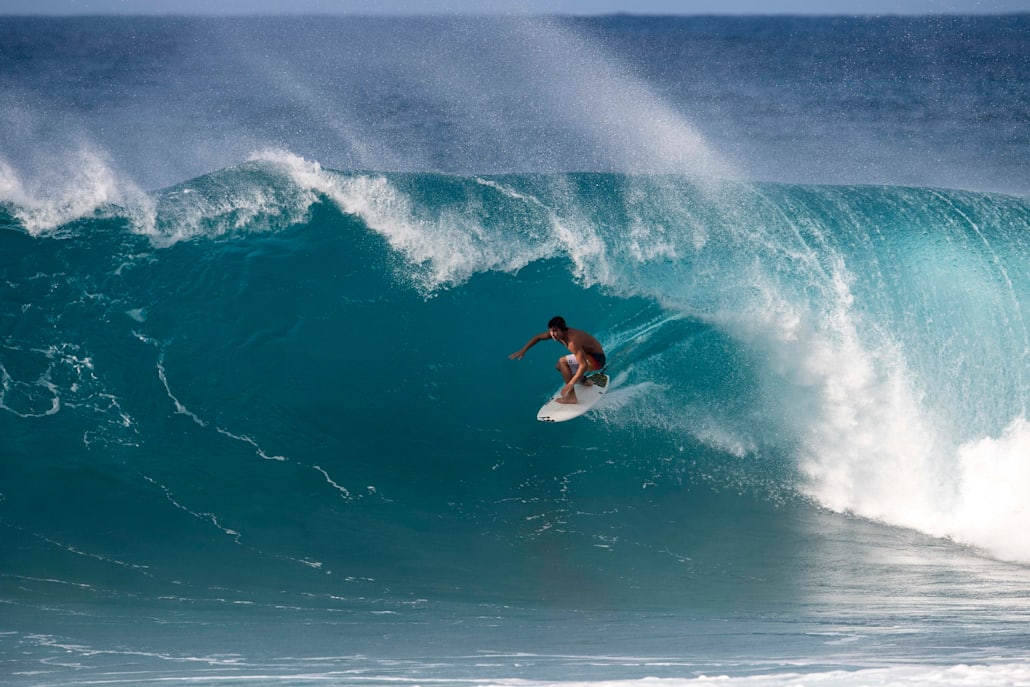 If an "inflection point" is the dot on the graph at which concavity changes, these are the stories of their respective turning points. Lucky for us, though, between some real nail-biter heats with the likes of 11-time world champion Kelly Slater, Noah Beschen and Kalani Rivero give us a little comic relief along the way. Buckle up and enjoy the ride.