From food drives to wetsuit masks, here's a positive side of the COVID-19 crisis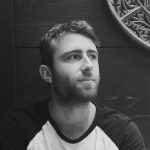 Dashel PiersonApr 4th, 2020. Updated 1 day ago.
The world is hurting. And in these difficult times, the best and worst of humanity comes to light. People are fighting over toilet paper; people are hosting concerts from their balconies; people are arguing in the comments sections of surf websites (see below); people are calling their grandmothers more than ever.
And during the coronavirus crisis, some surfers are doing their damndest to shed a little sunshine into these dark days. So, that's what this list is about: surfers and surf brands who are doing something positive. And as it turns out, there's a lot of people doing constructive things. (In addition to the heroic first responders, of course, who we'll be highlighting as well.) So much so that we couldn't fit them all into one article. But here's a few that caught our eye, and if any others come to mind, drop them in the comments. (Trust us: it'll make you feel better than arguing.)
Tokoro Surfboards Donates N95 Masks
Surfboard shaping is toxic. So, boardbuilders wear masks. And those things are in short supply these days. Hawaii-based Tokoro Surfboards has been donating their supply of masks to those who really need them – hospital workers.