New FIA Formula 3 driver Igor Fraga pipped Red Bull junior Liam Lawson to the 2020 Toyota Racing Series title by winning the New Zealand Grand Prix at Manfeild.
Liam Lawson's superbly strong bid to retain his Toyota Racing Series title just fell short over the final weekend in Manfeild after the 18-year-old Kiwi had so brilliantly put it back on track a week earlier. Fellow Red Bull Junior Yuki Tsunoda concluded his spirited debut campaign down under with another storming drive from 15th to 6th in the final race of the day, the 65th New Zealand Grand Prix.Lawson finished the series second, he claimed the most victories – 5, with the technical DNF in Race 9 of the 15 a gaping hole in the points score. Tsunoda, the 19-year-old Japanese is 4th with a win and two 3rds plus enormous respect for the most impressive drives from lowly grid positions, not only in Race 3 this weekend but also at Pukekohe a week ago.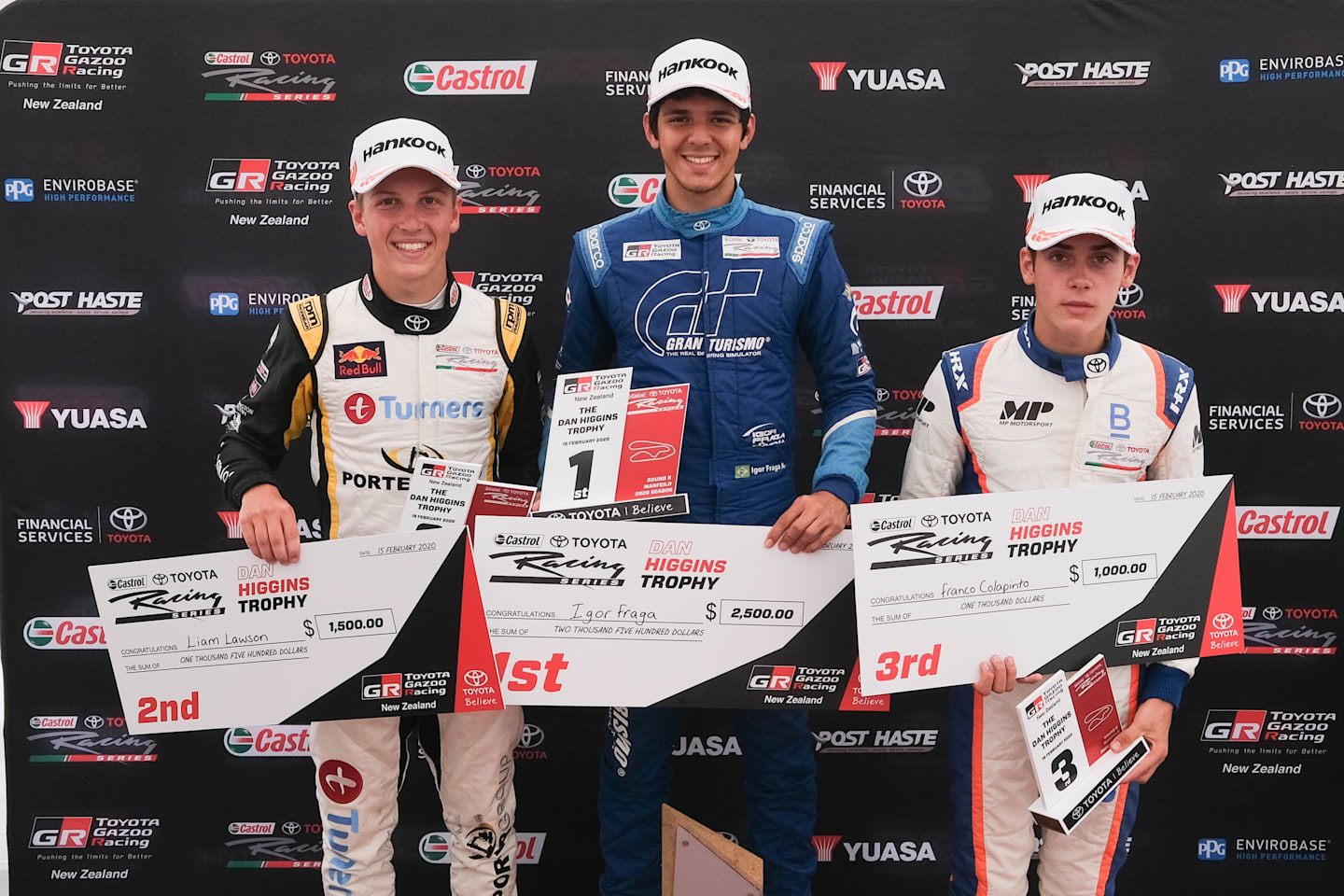 Lawson – second just not enough"I've felt better," admitted last year's New Zealand Grand Prix winner. "It's a shame, today was so close, the car was good and in Q2 I just made the slightest mistake, such a little error but it cost us pole and that was down to me. It's tough to take." Lawson Qualified P3, 0.018 off pole."If you want to analyse where we lost out this weekend you can look back to Thursday when I think we overreacted with the setup on used tyres. We made the car work on Thursday but when the grip came up we were a bit off and that cost us, so we were P4 in Q1.""I chased Igor (Fraga) hard in the first race but couldn't get ahead. We were side by side on the grid for Race 2, he got away well, we touched wheels then I had to pick which way to go into Turn 1 and lost out so he was ahead of me again.""We had good speed for Race 3 but I just couldn't match Igor today," explained the M2 Competition driver. "In the end I let Franco (Colapinto) past as I thought he had a better chance of catching Igor but he couldn't either."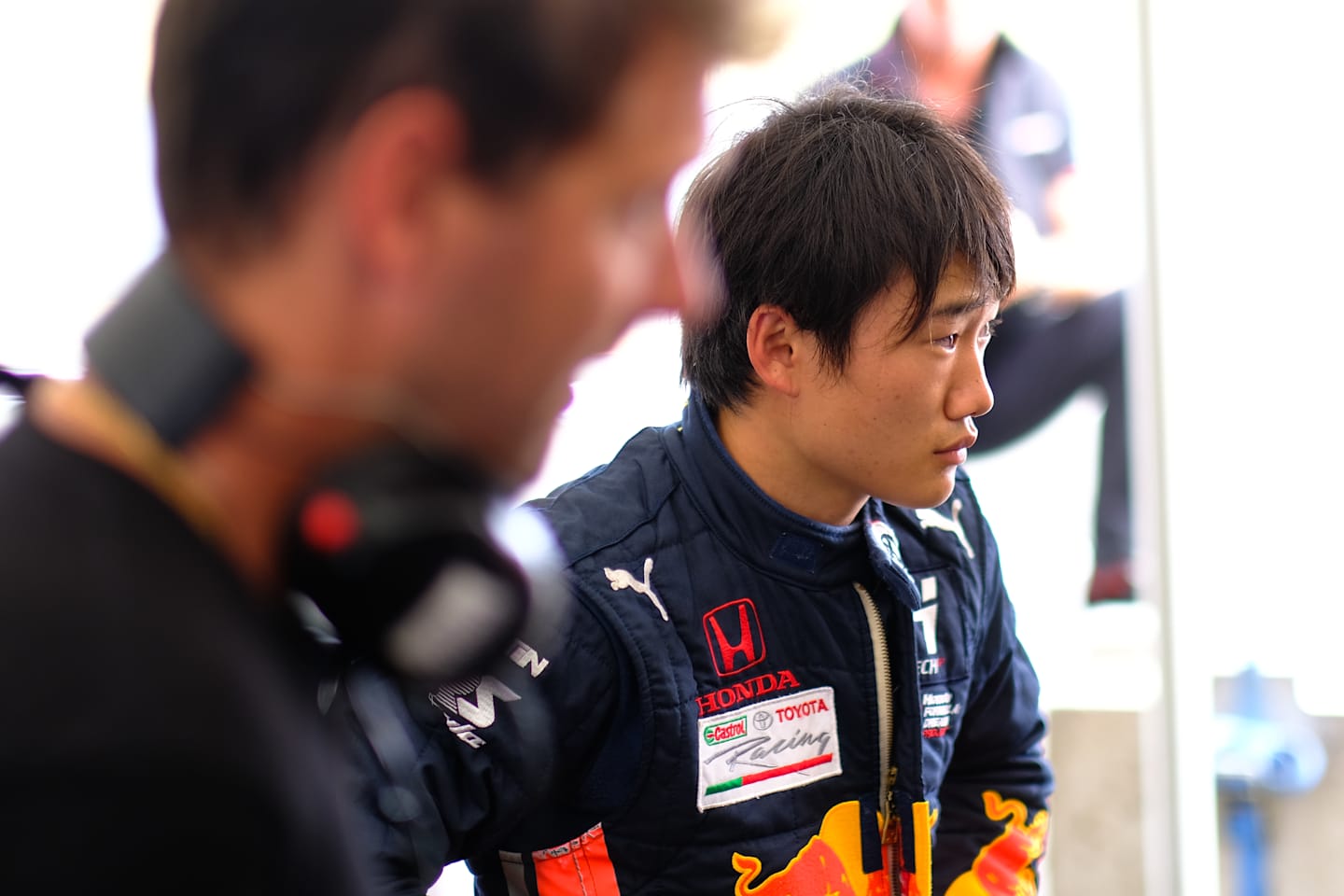 Tsunoda tried everything"Today's race was quite good," stated the M2 Competition driver. "I made a good start and passed about 5 or so cars, I don't know. I kept pushing and passing. Mid race I was up to P5 but I had some losses of power plus I went off track once so I lost a place and finished P6."Overall in these five weeks I enjoyed the racing but it was also frustrating as I really felt that without the power unit issues we had the pace to battle for the top 3 in the championship and even P1.""As I was down on top speed we ran a really low downforce setting for Q1 even though I knew that was going to be difficult through the fast corners. It was worth the try but it didn't give us enough in the straight and we lost in the fast corners so even though I was really working it through the tight sections we didn't get a good time, quite disappointing.""Before Qualifying today I got help from the Toyota engineer and had the best engine that I had this series. I gave it the maximum, I was going to get P1 if I could but on my push lap I ran off track and lost that chance.""As usual it is hard to pass and Race 1 I managed to pass two cars but I didn't have the pace to do more. The final race was certainly the best of the weekend," said Tsunoda who had qualified 9th but was penalised for a practice start and gridded P15."It has been a good preparation for my F2 season in Europe, the results would have been better without the technical problems, penalties and some mistakes from me. I can certainly improve and I will be working hard for this season," concluded the Honda Formula Dream Project driver.