First New Zealander to join elite FMX group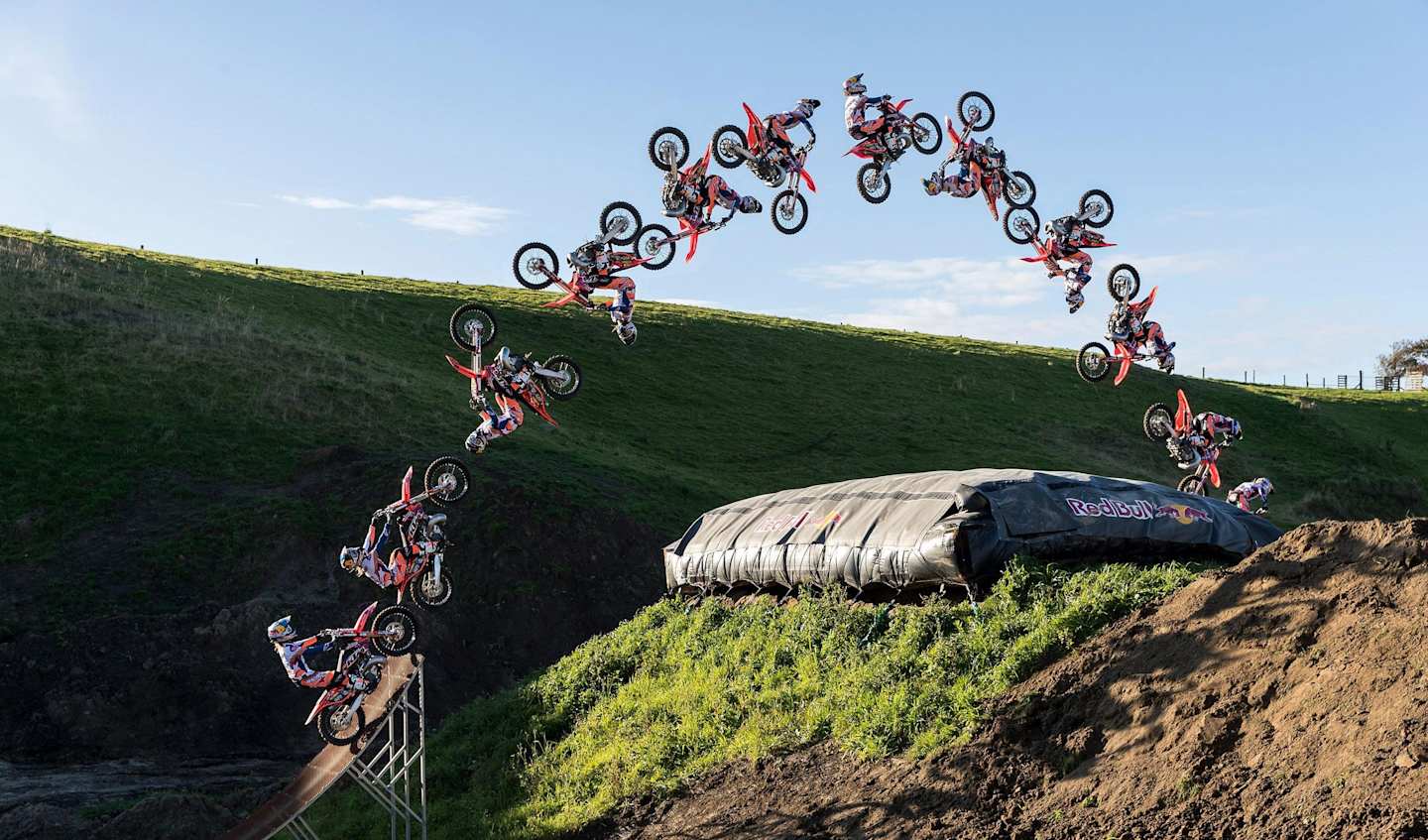 FMX · 2 minLevi Sherwood Double Back FlipLevi Sherwood joins an elite and select crew of infamous FMX riders, when he landed his double backflip to dirt. He is the only New Zealander to do so to date. Since 2006, international riders, Travis Pastrana, Cam Sinclair, Scott Murray, Josh Sheehan, Jacko Strong, Tom Pages, and Harry Bink, are the only ones to land the trick successfully.After having one of only three specialised airbags in the world installed at his home in May (the other two are owned by Travis Pastrana and Nitro Circus), Levi has been able to hit the bag and throw down tricks he swore black and blue he would never attempt due to high risk factor. Sherwood landed his very first double backflip to the airbag on the day it was installed.
I was a little bit nervous, not so much for hitting the bag, more so for what I'm probably going to be doing in a year from now. There is so much more that I will be able to achieve, it's definitely given me some new energy and focusLevi Sherwood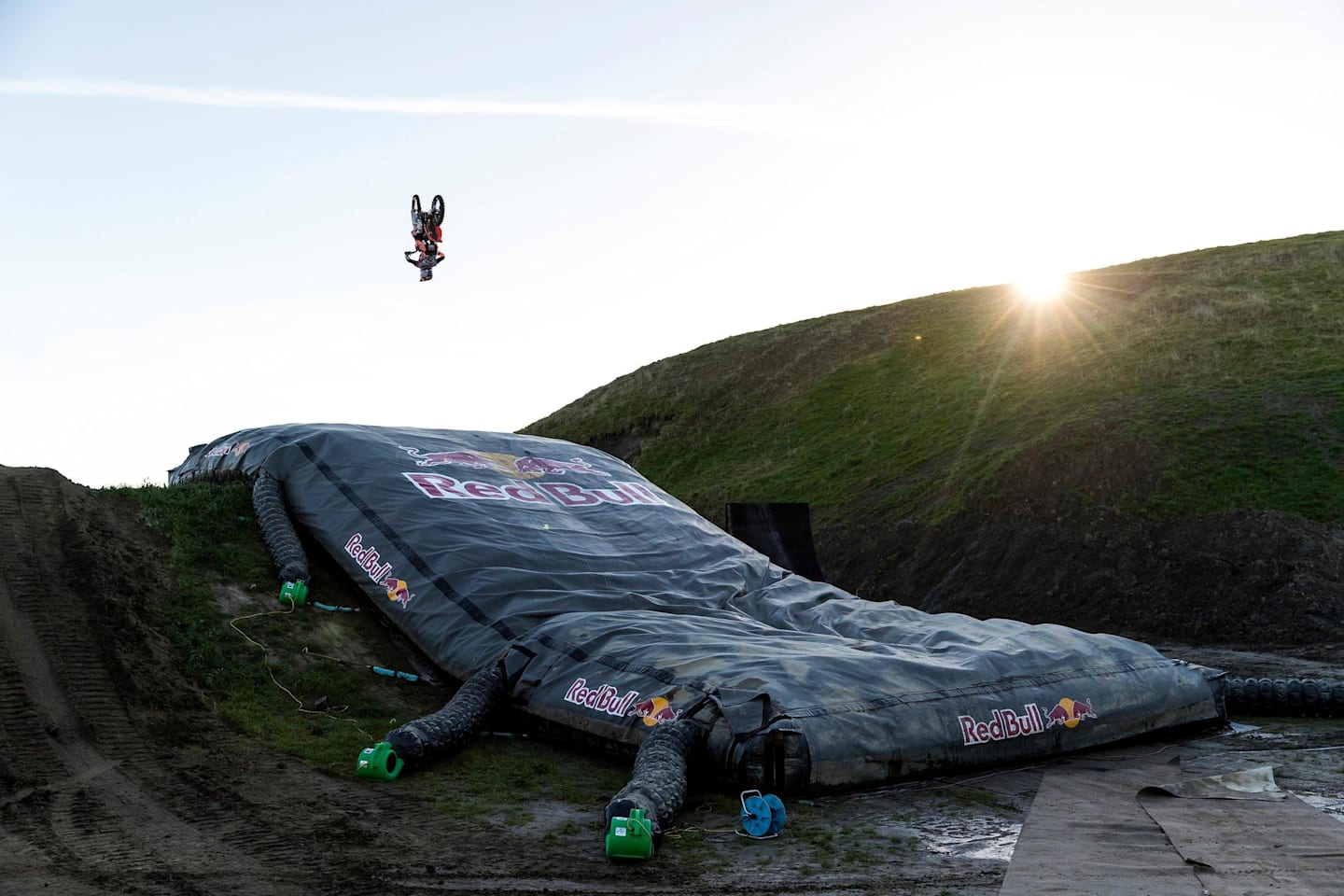 The unique factor of this new airbag is that the athlete can actually ride off the bag after completing a trick, rather than conventional foam pit training where the bike simply stops in a pile of foam whether the rider stomped the trick or not. This makes the progression from airbag to dirt a more natural transition but the mental barrier to take the tricks out of the comfort zone of the bag to unforgiving dirt is still present.
The transition going from airbag to dirt, is still a major gap, but you can definitely get more of a flow going when you have an airbag and dirt jump set up next to each other. The mental side is still there though, because the risk to dirt is always going to be moreLevi Sherwood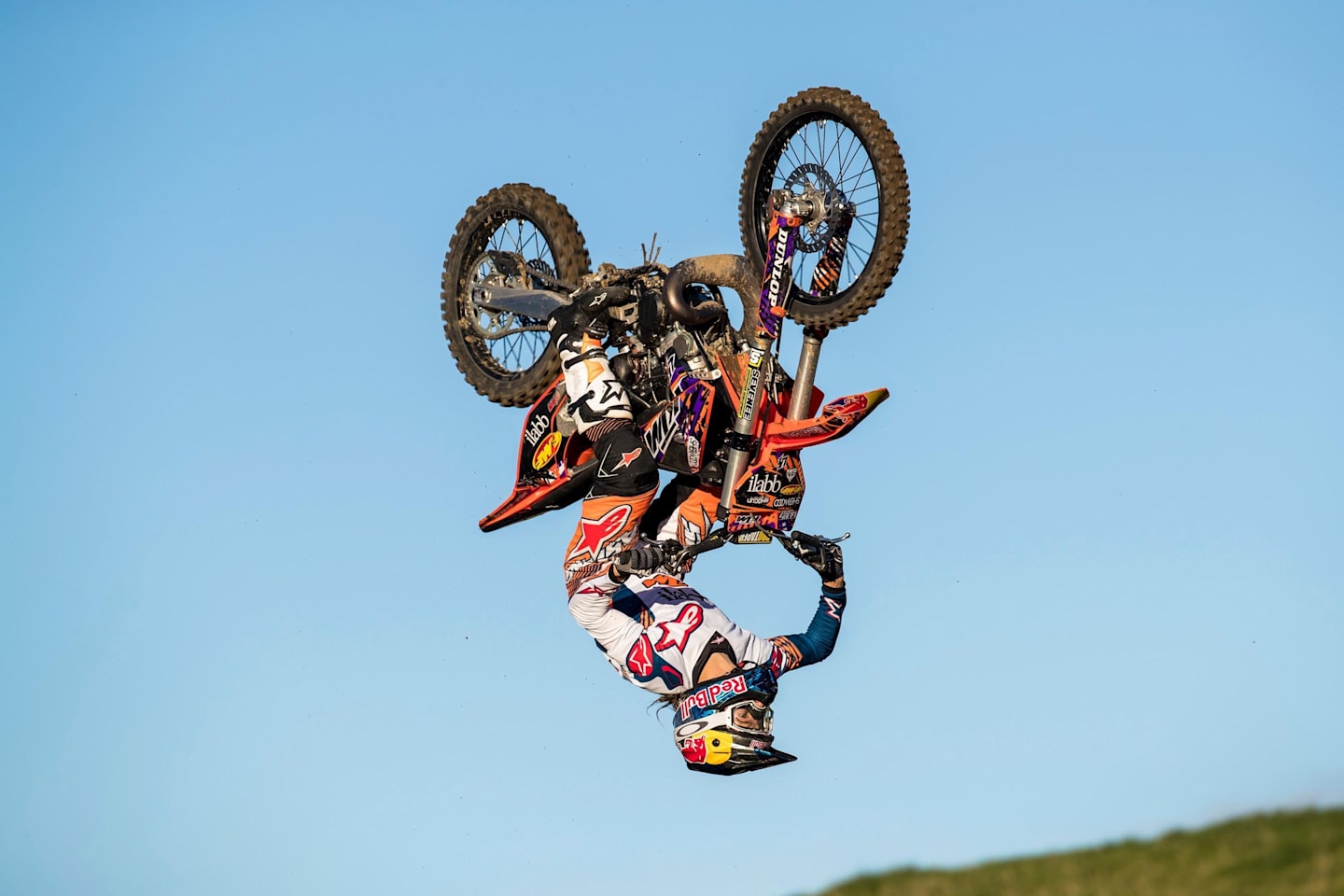 Sherwood now is focused towards his three major international competitions which take part in the US and Madrid, over the next month. After a NZ summer at his compound, Levi begins his season this weekend on June 24, at the Nitro World Games, Salt Lake City, USA, all going well this is where he will attempt the double backflip in competition for the first time.
I'm feeling really happy with my riding at the moment, having the airbag has been a huge help this year, I actually feel ready to leave for the competition season. Usually at this point I'm already bruised and battered from trying to learn tricks to mulchLevi SherwoodHe will then tackle Red Bull X-Fighters, Madrid, Spain on July 7 and X Games, USA, on July 14.