NZ On Air Music has announced 27 recipients of the New Music Development funding for February 2021.
First announced in September 2020, the new funding initiative is designed to support the development of new songs from emerging artists by working with established local music producers.
Up to $6,000 will go to producers in order to develop a minimum of three demo recordings to be delivered at the end of the development period.
Here are the latest recipients: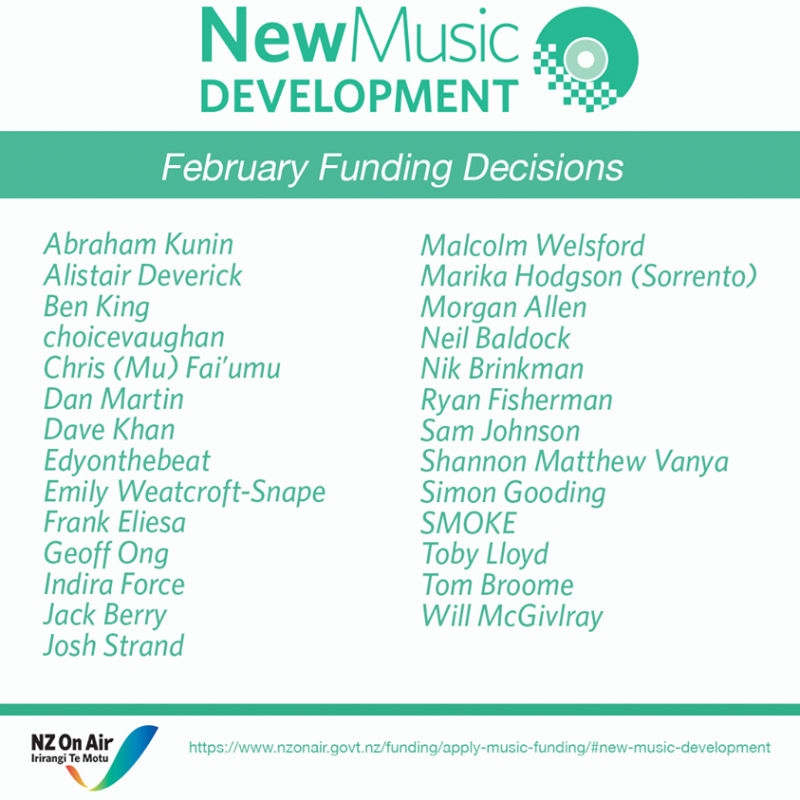 The next round will close on March 18 – more information here.