Results are in for the New Music Single July 2020 funding round – the first singles round since NZ On Air were allocated additional budget to invest in New Music, via the Arts Recovery Package announced by the Government in late-May.
Recipients now receive a $10,000 grant towards the costs of recording, video content and promotion for their single release, including a new 10% artist creation fee.
In another new initiative Single funding recipients are also now offered a $500 additional allowance for professional services and/or mentoring to assist with their single release. This money is intended to help improve artist skills/capability, and make sure they have support to get the best result from their funded Single release.

The June/July panel assessed almost 200 songs of which the 39 listed were successful.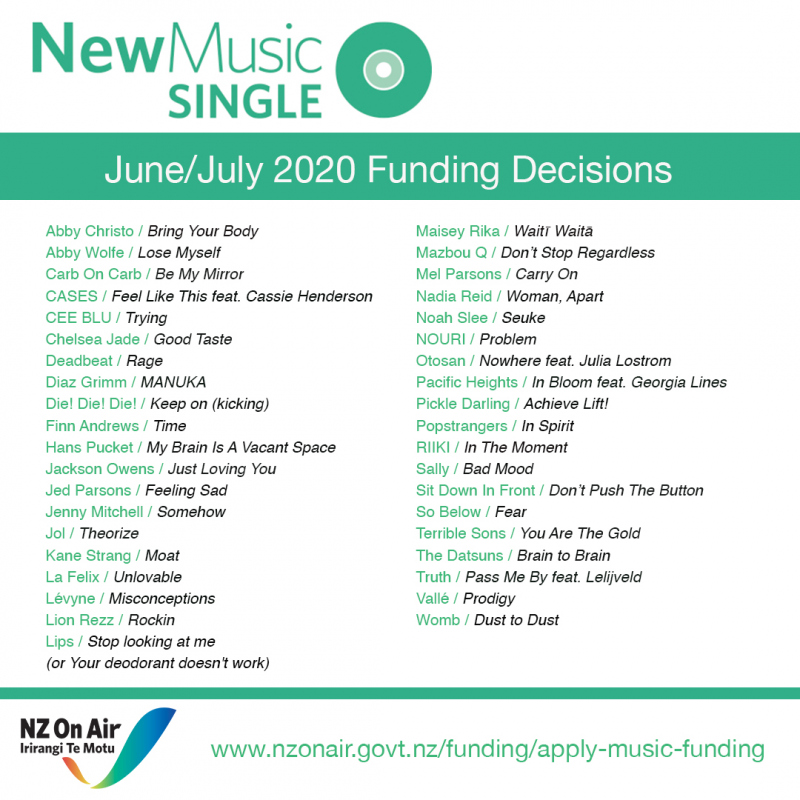 Shown below, the assessment panel were (l-r): Marc Royal – Christchurch City Council; Chris Cudby – UTR;
Reagan White – The Rock; Jeff Newton – NZ On Air; Yadana Saw – RNZ; Teresa Patterson – MMF; Poppy Tohill – CRS Management.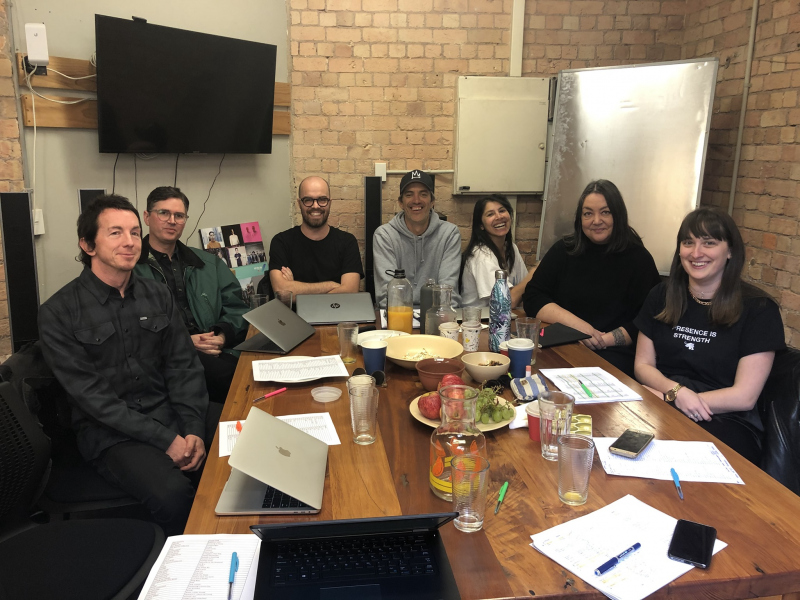 The next New Music Single funding round opens on August 11 and closes on Thursday September 3.
The latest New Music Kids funding round is now open with applications closing on Thursday 6 August, with a second round closing in mid-January 2021.