Let's admit that this one didn't exactly sneak up on us. Following nationwide shows last summer, the legend that is Kora are back with their first studio material since 2012, ready to be released in the shape of a new EP in the coming months. Lead single Secret Lover is out now, alongside an outrageously wicked video alluding to an office-based military regime, in the sweetest possible way. We caught up with frontman Francis Kora to find out more.
Where are you at personally and professionally, now vs then?
Life is pretty damn awesome. We're stoked with the new release of Secret Lover and we've been working hard at crafting our new songs. We put a lot of aroha into this track and love it. To be honest I don't really focus on the past. It's something that naturally comes with age and I've learnt to be a lot more efficient with my choices and with my time both creatively and personally. The spring chicken in me has been laid to rest 😂😂
You've had a few additions to the band, in the studio as well as live. As a band that's already got history and a fan base, how do you pick others for the project?
Yeah the OGs Dan Mcgruer (synth) , Richie Allan (lead guitar) , and myself on lead vox alongside Darren Mathiasson (drums), Marika Hodgson (bass) and Karlos Tunks (rhythm guitar and BVs) is the new lineup, with my brotha Stu jamming on a couple of shows over the summer.
I just play with people that are awesome both on and off the stage. Almost 20 years of being in the music industry ya meet a lot of people along the way. I have mad respect for the musos we have, and the bands and projects they play for, and the experience each of us bring to the music.
At the end of the day it's all about the music being played and created. I'm just grateful to have amazing musicians that are good mates and good people.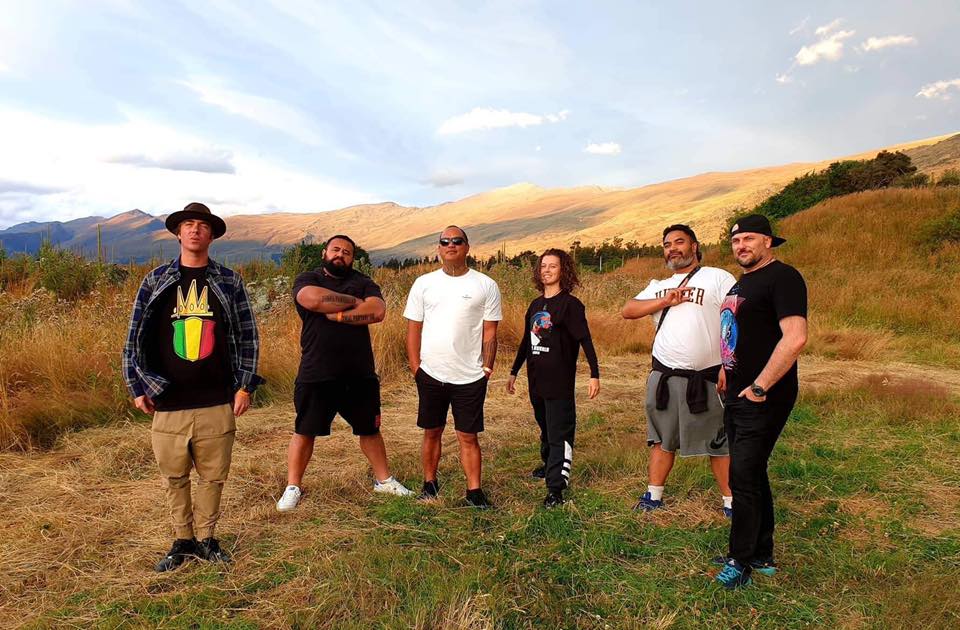 What parts of your sound do you think old-school Kora fans recognise will and which are new developments in your music?
It's that heavy Kora funk y'all🤘🏾😁
The video for Secret Lover is so striking and fun, and in a way super suitable to your sound. Who had the idea?
Shae Stirling is the master behind the video. He did such a beautiful job at making the topic of the song lite and playful. The concept was… well… secret love between two people, but I love how Shae created a couple of love interests without having to spell it out.
How did you choose Shae Sterling for the job?
Why wouldn't you pick him! Be hard to find many in our industry that would disagree in saying that Shae is THE MAN! He's won every music video award for years. I wouldn't be surprised if he has a book with a thousand ideas just ready to go. Above all, Shae has a style and is a master of his craft that I really respect and love.
What's your guideline process for finding the right team to do the job for you?
Find people that are into YOUR artistic voice. Bounce concepts together and capture something that'll suit what ya wanna say artistically. A cool idea is all ya need. How ya make that cool idea is the same as how we all make music. It's a different process for everyone.
How would your videos look if you didn't get NZ On Air funding to create one?
NZOA are amazing!!!! Let's just say that funding it ourselves would've taken much longer, and we are so grateful for the support ✌🏾😊
Word is there'll be an EP out soon! Who did you work with on it?
Super excited that the EP will be out this summer, but we are dropping a couple more singles before its release. Kora have always been independent and record and produce everything ourselves. Dan and myself write the music at home. We went into a couple of studios to record the drums with Darren, and Richie records his guitar parts from his home studio. Technology aye yeeeeew 🤘🏾😁
Made with the support of NZ On Air.